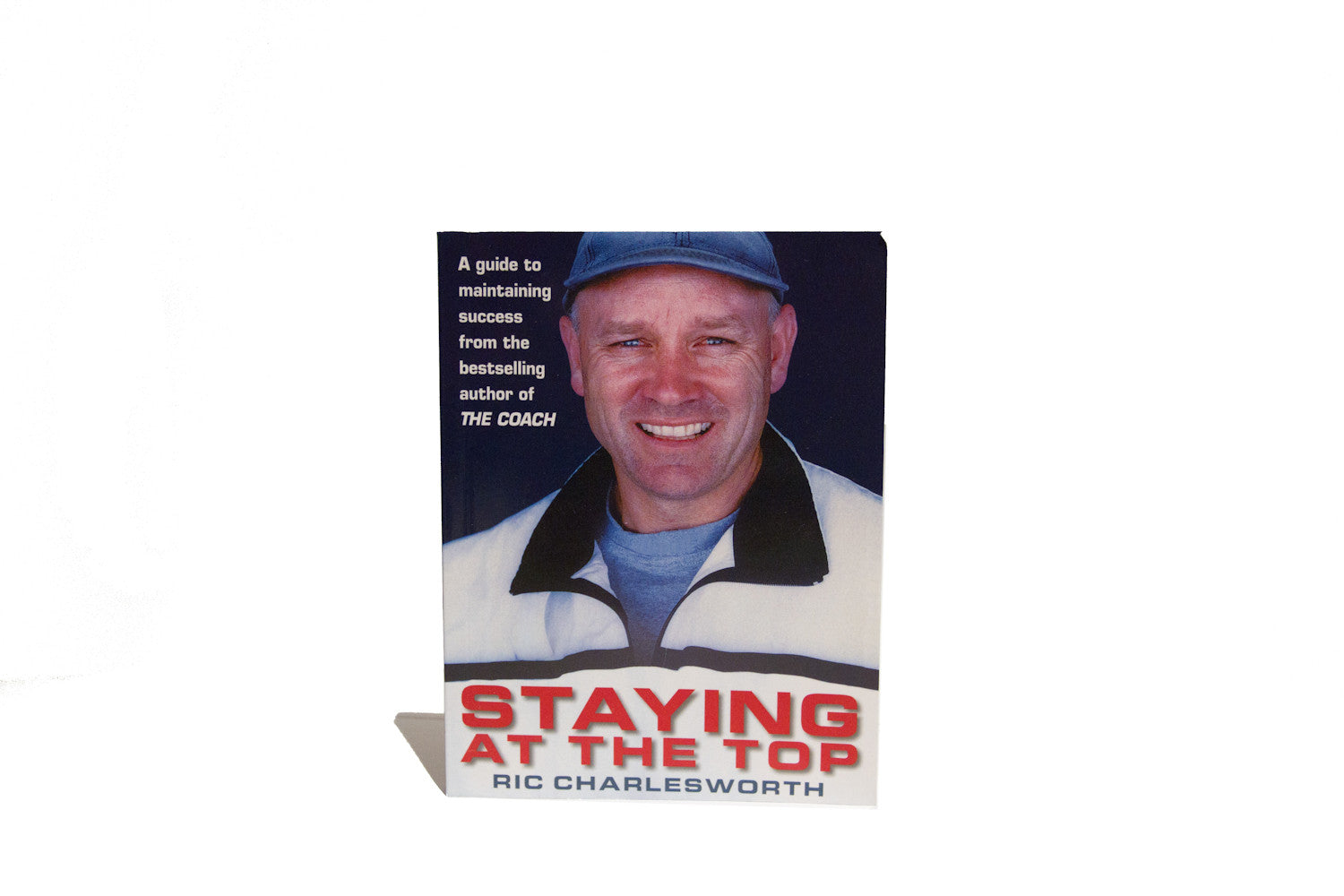 Staying at the top
5 principles on how to get there, and similarly, 5 on staying there.
A unique insight into the practices and methods involved in making a great team: the players, it's coach. Charlesworth discusses winning premierships and the power of holding number one position for nearly a decade.
He gives a comprehensive formula for establishing that winning feeling and culture, but most importantly, summarises how you stay there. With success, come consequences which throughout Staying at the top he identifies and lists practices to ensure quality. He urges the importance of continually improving, refreshing and maintaining your practices.
Charlesworth teaches his readers the importance in developing a continuous learning culture, in which change and improvement are the backbone of your team, or corporation.
Climbing a mountain is one thing, but remaining at the top is another. This non-fiction piece uncovers a realistic approach to the international sporting world which can just as easily be applied to business leadership and management.